Rich Games on Thingiverse
Just a quick note to say that Rich Games is on Thingiverse!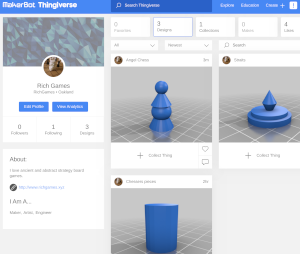 Actually, I've had an account on there for some time now but haven't really gotten into creating models until more recently. I am planning for this to be a hub of models for more of my experiments with out of print abstract strategy games as well as some original ones I have in mind. Feel free to check it out from time to time and enjoy!