A Busy Royal Game of Ur Board
I've done a lot of experimenting with making Royal Game of Ur sets. The famous set that most people are familiar with at the British Museum is visually beautiful and busy.
I've experimented with some more minimal designs like the one below.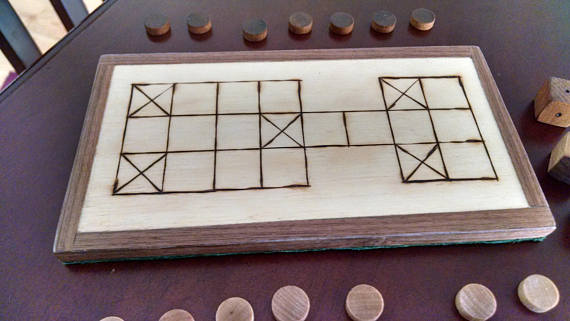 With my latest board, I embraced the busyness. I've made the board even more busy and it's an interesting contrast to my minimalistic approach.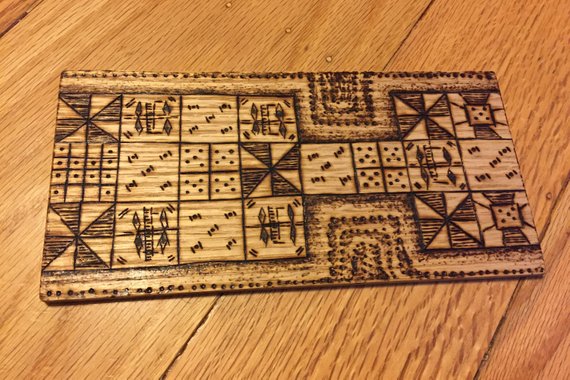 This board is made with Red Oak plywood. Red Oak is beautiful with amazing grains, but not actually the best for shading with a wood burner. I found more success with using textures and I think it complements the board pretty well.