It's been a while since I made a Brandub board and I wanted to experiment with some color. I have used tea and coffee stains in the past, but I wanted to try something different this time. I had a box of Prismacolor Premier (erasable) pencils and I was pleasantly surprised how well they worked. I started with the corner squares using the color "Terra Cotta" and "Light Green" for the Magpie markings (as well the decorations on the border).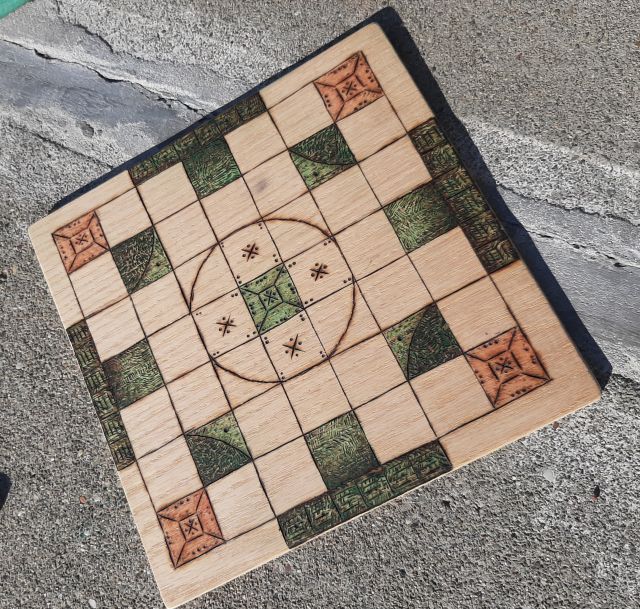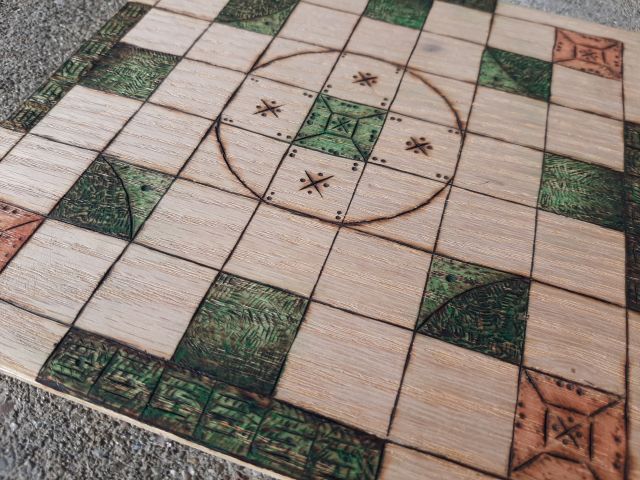 I found that gently using the eraser (these are after all erasable colored pencil) helped blend in the colors into the wood. I finished the border with a "Light Brown" and colored the 4 center defender spots with a combination of "Light Green" and "Light Brown".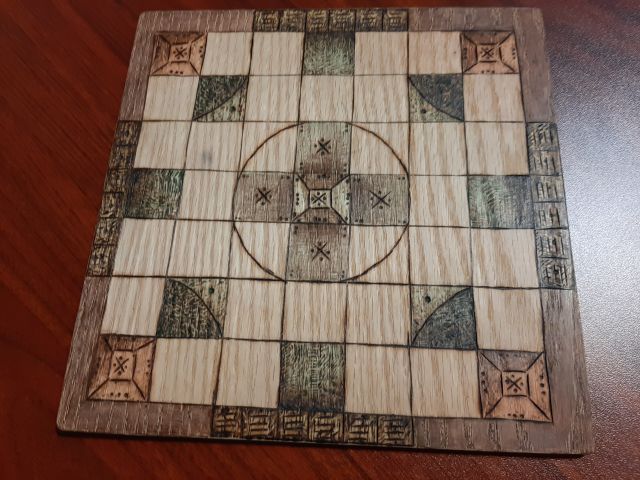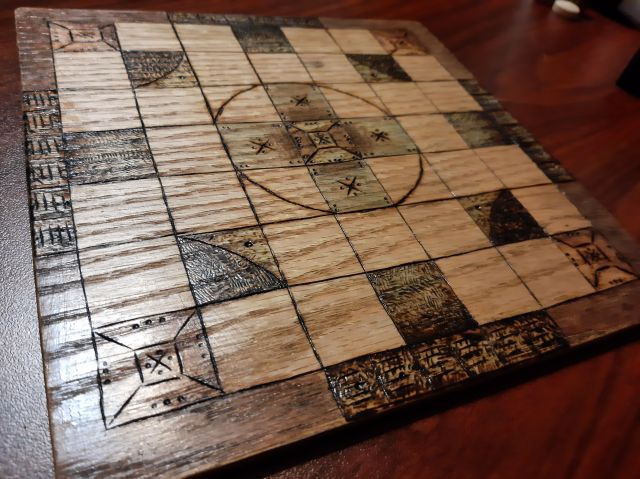 The last step was to add a coat of sanding sealant and I was impressed how that toned everything down and really brought everything together.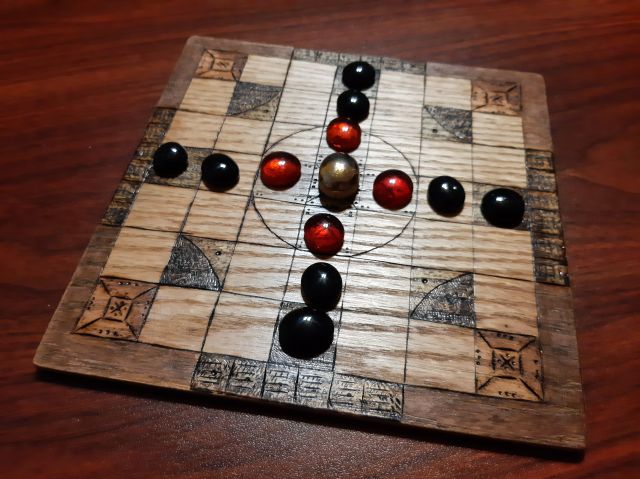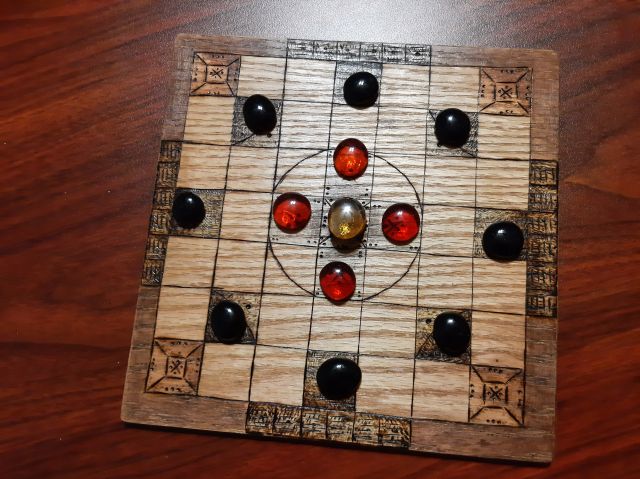 I had a lot of fun with this board and see more colored boards in my future.