Basic Brandub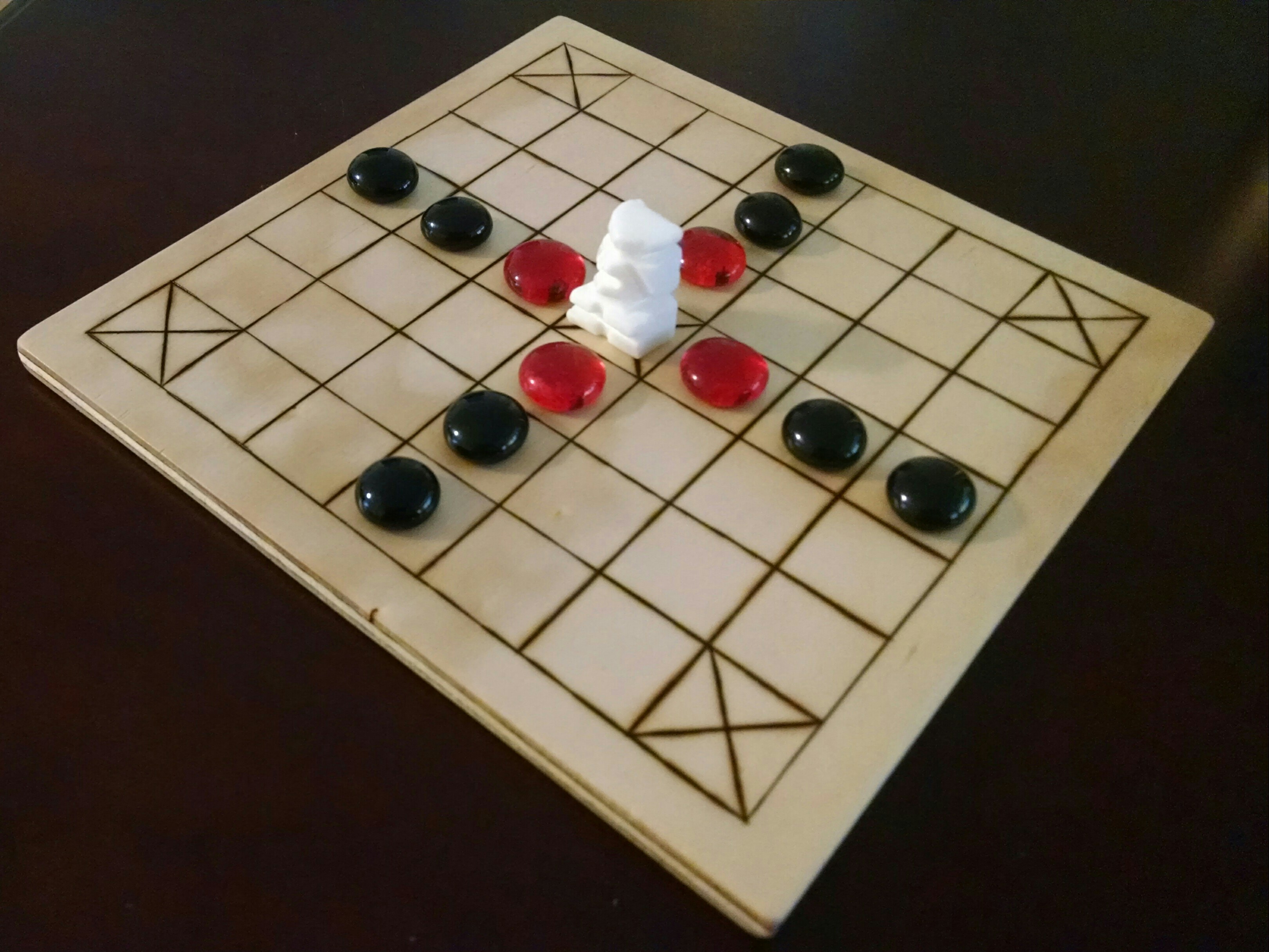 Brandub is the Irish variant of the ancient Viking game of hnefatafl.
This board is hand-made using 8 inch square plywood that is 3/8 inch thick. The pattern is burned into the wood using the pyrography technique. Included is a set of glass gems, 8 black attackers, 4 red defenders and a hand-casted resin king.
As with many hand-made products, no two boards are alike. There may be minor irregularities that gives each set a unique rustic character.
WARNING: CHOKING HAZARD - This product contains small parts and is not suitable for children.
$15 (plus shipping)
Available for purchase on Etsy.